Hotel Le Portillo
Val Thorens
Resort bus
Resort bus
Resort bus
Resort bus
Resort bus
Bus to lifts
Bus to lifts
Lift Pass Office
Lift Pass Office
Swimming Pool
Parking
Parking
Tourist Office
Bar
Bar
Bar
Supermarket
Bar
Bar
Pharmacy
Pharmacy
Bar
Cash Point
Bar
Olympiades Apartments
Hotel Le Sherpa
Hotel Le Val Chaviere
Silveralp Apartments
Hotel Le Val Thorens
Le Cheval Blanc Apartments
Le Chamois d'Or
Residence Le Portillo
L'Altineige Apartments
Les Temples Du Soleil Apartments
Chalet des Neiges I
Chalet des Neiges II
Hotel Les Trois Vallees
Chalet Peclet
Chalet Sequoia
Hotel Mercure Val Thorens
Chalet Balcons 1
Chalet Balcons 2
Le Roc de Peclet (FR7365.110.4)
Apartment Le Lac Blanc
La Roche Blanche (FR7365.660.3)
Chalet Eliane
Le Lac Blanc (FR7365.300.2)
Chalet Olivier
Chalet Catherine
Chalet Cerise
Chalet Caron
Chalet Abricot
Chalets Val 2400
Le Tikal
Chalet Aimee
Chalet Clementine
Apartment Le Roc de Peclet 1
Apartment Le Lac du Lou 2
Apartment Le Sérac 3
Eskival (FR7365.150.1)
Apartment Les Eterlous
Le Schuss (FR7365.170.2)
L'Orsière (FR7365.180.1)
Altineige
Les Névés (FR7365.200.4)
Apartment Le Lac Blanc 1
Arcelle (FR7365.550.1)
Apartment La Vanoise
Apartment Les Glaciers
Apartment Les Trois Vallées 1
Apartment Les Hauts de Chavière
Le Montana Apartments
Les Temples du Soleil
Residence Le Tikal
Apartment L'Orsière 4
Chalet Milo
Chalet Renod
Chalet Mathilde
Chalet Chloe
Chalet Noella
Beau Soleil
Apartment Le Zénith
Apartment Le Lac du Lou 3
Le Sérac (FR7365.140.4)
L'Orsière (FR7365.180.2)
L'Orsière (FR7365.180.3)
Apartment Les Névés 1
Apartment Les Névés 5
Les Cimes de Caron (FR7365.250.10)
Les Cimes de Caron (FR7365.250.12)
Apartment Les Cimes de Caron 14
Les Cimes de Caron (FR7365.250.19)
Apartment Les Cimes de Caron 20
Apartment Les Cimes de Caron 3
Apartment Les Cimes de Caron 7
Apartment Les Lauzières 10
Les Lauzières (FR7365.350.5)
Apartment Les Lauzières 9
Apartment Arcelle 10
Apartment Arcelle 11
Apartment Arcelle 12
Apartment Arcelle 13
Arcelle (FR7365.550.14)
Arcelle (FR7365.550.15)
Apartment Arcelle 16
Apartment Arcelle 17
Arcelle (FR7365.550.19)
Apartment Arcelle 2
Apartment Arcelle 20
Arcelle (FR7365.550.3)
Apartment Arcelle 4
Arcelle (FR7365.550.5)
Arcelle (FR7365.550.7)
Arcelle (FR7365.550.8)
Arcelle (FR7365.550.9)
La Vanoise
La Vanoise
Apartment La Vanoise 12
Apartment La Vanoise 16
Apartment La Vanoise 18
Apartment La Vanoise 19
Apartment La Vanoise 5
La Vanoise (FR7365.610.8)
Apartment La Vanoise 9
Apartment Les Trois Vallées 4
Apartment La Roche Blanche 10
Apartment La Roche Blanche 11
Apartment La Roche Blanche 4
Apartment La Roche Blanche 6
Apartment La Roche Blanche 7
Chalet Poire
Chalet Peche
Tourotel Apartments
Les Appartements
Les Chalets De Rosael
Chalet Alys
Chalet Adrienne
Chalet Amelie
Chalet Le Sommet
Chalet Capricorne
Chalet Sagittaire
Chalet Taureau
Chalet Verseau
Hotel Altapura
Chalet Phoenix
Chalet Carambole
Hotel Tango
Chalet Anais
Hotel Fitz Roy
Residence Le Hameau du Kashmir
Residence Le Gypaete
Residence Le Machu Pichu
Apartment Le Sérac 5
Apartment Eskival 2
Apartment Le Schuss 1
Les Lauzières (FR7365.350.3)
Hotel Hameau du Kashmir
Club Med Val Thorens Sensations
Chalet Rayon De Soleil
Hotel Koh- I Nor
Hotel Club MMV Les Arolles
Apartment Les Lauzières 3
Apartment La Vanoise 20
Chalet Libra
Chalet Aries
Chalet Leo
Chalet Loup Blanc
Chalet Caribou
Le Chalet Val 2400
Chalet Ibex
Résidence Le Cheval Blanc
Résidence Village Montana
Les Balcons de Val Thorens
Résidence Le Valset
Résidence Le Silveralp
Résidence Le Gypaete
Résidence L'Altineige
Résidence Les Temples du Soleil
Résidence Dome De Polset
Residence Eskival
Résidence Olympic
Résidence Hauts De Chavière
Résidence Hauts De Vanoise
Résidence Joker
Résidence Lac Blanc
Résidence Lac Du Lou
Résidence Reine Blanche
Résidence Roche Blanche
Résidence Sérac
Résidence Trois Vallées
Résidence Vanoise
Résidence Zénith
Résidence Neves
Résidence Eterlous
Chalet Pika
Chalet Renne
Apartment Roche Blanche 176
Apartment Lauzieres 421
Chalet Golden Jubilee
Chalet Cullinan
Apartment Lac Blanc 102
Apartment Altineige 102
Apartment Vanoise 256
Apartment Beau Soleil 5
Apartment Les Balcons 643
Apartment Beau Soleil 13
Hotel Le Portillo
Sleeps:
38
Slopes:
5 m
Lift:
200 m
Ski School:
100 m
Resort
200 m
Town Center
200 m
---
Hotel Le Portillo, Val Thorens
Centrally located right in the heart of Val Thorens, the hotel and apartments Le Portillo offer comfortable and attractive accommodation as well as excellent skiing convenience. The superior hotel is uniquely decorated in a traditional mountain style and furnished with some beautiful antiques. The spacious apartments in the same building are well appointed and comfortably furnished and there is even a mini supermarket in the residence.
Features - Hotel Le Portillo, Val Thorens
Val Thorens village centre
Ski-in/ski-out
Ski school meets 1 minute away (100m)
50m from the shops
2 minutes (200m) from the village centre
Lounge/bar
Sauna and hammam (pay locally)
Ski room
Cot (€110per week)
Garage (€70 per week)
Wi-Fi (free)
Lift
Accommodation - Hotel Le Portillo, Val Thorens
19 The beautifully decorated twin or double rooms all have bath, wc, satellite TV, telephone and balcony with valley or mountain views.
Larger triple and quad rooms are also available, as are junior suites for 2 and large suites for 3.
Bedroom facilities
Cable or satellite programmes
Telephone
Meals - Hotel Le Portillo, Val Thorens
Buffet breakfast
Dinner in the hotel restaurant is available to book and pay for locally
Christmas and New Years gala dinners included
Savoyard speciality dinner once per week
FEATURES
Sauna
Balcony
Phone
Satellite/Cable TV
Garage
Lift
Ski/Boot Room
Ski in/Ski out
Holiday Type
Accommodation + Ski Train + Transfers & lift pass
Your Holiday
Price
Based on 4 people sharing
What's included
7 nights
Hotel accommodation
Based on 4 people sharing

Lift Passes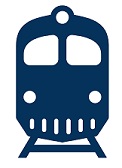 Ski Train
| Level | Rating | Runs |
| --- | --- | --- |
| Beginners | | 183 |
| Intermediates | | 106 |
| Advanced | | 32 |
| Snowboarders | | |
| Total Runs | | 321 |
Resort Features
Ice Rink
Nightclub
Bowling
Skidoo
Parapenting
Snowshoeing
Snow sure
Good for off piste
Glacier Resort
High altitude skiing
High altitude resort
Good for families
Lively après ski
Good for non-skiers
Good For Groups
Resort bus
Supermarket
Tourist Office
Resort Statistics
| | |
| --- | --- |
| Resort Altitude | 2300m |
| Highest Lift | 3230m |
| Total Piste | 600km |
| Longest Run | 12km |
| Direction of Slopes | N, E, S/E, N/W |
| Uphill Capacity | 260000 |
| Total Lifts | 183 |
| Gondolas/Cable cars | 40 |
| Chairlifts | 69 |
| Drag Lifts | 74 |
| Snow Parks | 6 |
Terms and Conditions
Iglu acts as a travel agent for disclosed principles/tour operators, further details of which will be made available at the time of booking. Your holiday contract will be bound by the tour operators terms and conditions.
The price shown includes 7 nights accommodation.
Prices shown are per person, per duration indicated, based on maximum occupancy. Descriptions and quality ratings are provided by the Tour Operator (or one of the Tour Operators where similar holidays are offered by more than one supplier). We reserve the right to make minor adjustments to the description or rating based on staff and customer feedback. Note: On 13 January 2018, new European legislation is being adopted in the UK which as result will mean that we may change our required method of payment at our discretion, irrespective of how any deposit or prior payment was made.
Please note: the above prices are not inclusive of tourist tax which may be payable in resort (approximately £3 - £20 per person per week in local currency).